This past weekend Allen Jones and I had the wonderful opportunity to attend Evangelism University in Savannah, TN with several of our youth. This entire weekend is focused on evangelizing and spreading the word of God. This year's theme for the weekend was "Compelled."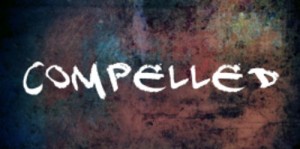 II Corinthians 5:14-15 "For the love of Christ compels us, because we judge thus: that if One died for all, then all died; and He died for all, that those who live should live no longer for themselves, but for Him who died for them and rose again." (NKJ)
As Christians we should be "compelled" to do many different things. Christ was compelled to die for us on the cross so that we may have a hope of eternity with our Savior in Heaven one day if we obey and follow His commands. We should be compelled to die to sin in our lives in order to be in obedience to Him. Christ died for us, thus we must die to ourselves in order to be in subjection to His will.
We must also be compelled to love Him and to love one another. Mat 22:37-39 And he said to him, "You shall love the Lord your God with all your heart and with all your soul and with all your mind. (38) This is the great and first commandment. (39) And a second is like it: You shall love your neighbor as yourself. (ESV)
Our Lord and Savior compels us to first love Him with all our heart, mind, and soul. He should be #1 in our hearts and in our lives. But He also compels us to love each other. We should love each other by encouraging, helping, praying, listening, and serving one another. Thus we must be compelled to put others first in our lives.
Are you compelled to obey and serve the Lord today? I pray that you will be compelled to follow Him in your life.