This past week, the majority of voters in our county did what was necessary to create more access for the most abused drug in our nation in the name of progress. The majority claims victory while those in opposition deal with defeat. In one month, we will be afforded the opportunity to exercise our right to vote in local and national elections. With both elections, a choice is being made. "Experts" say humans make 800-1000 choices per day.  What do our choices say about us?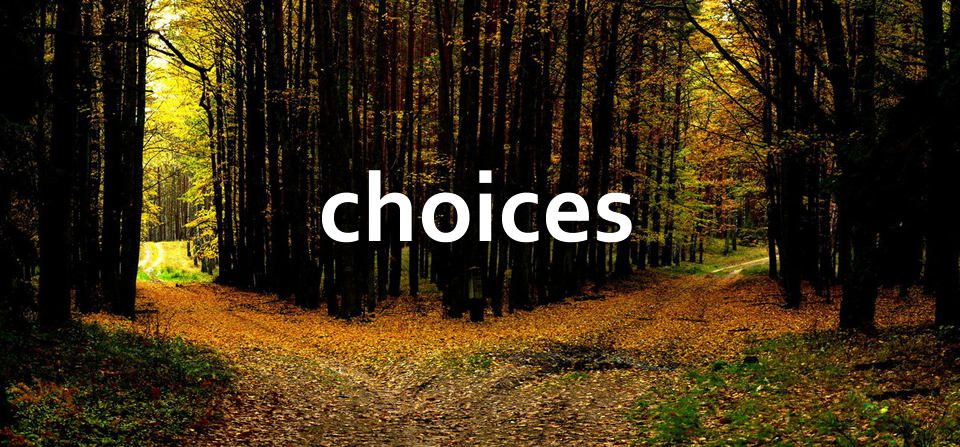 Our choices reflect where we place our trust!
Psalm 127:1-2 says Unless the Lord builds the house, those who build it labor in vain.  Unless the Lord watches over the city the watchman stays awake in vain.  Each day we rise, we are afforded another blank canvas to create something pleasing to God or pleasing to man.  Our activities & decisions should please God.  Without the Lord's blessings, all human toil is worthless.
Our choices reflect our application of God's Word!
John 12:48 says The one who rejects me and does not receive my words has a judge; the word that I have spoken will judge him on the last day. Living in darkness or in the light is our choice. The Lord is our source of light. Without God's Word, we are rejecting God & His statues.
Our choices reflect personal examination!
Jeremiah 10:23 says I know, O Lord, that the way of man is not in himself, that it is not in man who walks to direct his steps. We should be like Jeremiah & turn to God for wisdom & direction. Often times, we seek man's direction & ignore God while justifying our reasons.
We are blessed to make choices!  What do our choices say about us?