Isaiah 43:1-3 But now thus says the LORD, he who created you, O Jacob, he who formed you, O Israel: "Fear not, for I have redeemed you; I have called you by name, you are mine. [2] When you pass through the waters, I will be with you; and through the rivers, they shall not overwhelm you; when you walk through fire you shall not be burned, and the flame shall not consume you. [3] For I am the LORD your God, the Holy One of Israel, your Savior.
Horizons 2016 has come and gone. Another great week spent with almost 1,500 of my best friends, brothers, and sisters in Christ on the campus of Freed-Hardeman University in Henderson, TN. This year was another fantastic year of singing praises to our Lord and Savior, hear powerful and moving lessons from wonderful speakers, and serving our risen Lord.
The theme for this year was Fear.Less. The focus for the entire week was getting us to try to fear less. Some of the important things that I took note of as the week went on:
You never know where you'll end up. Don't be scared. God is already there!
If we want people to fear less, then we have to fear people less. As Christians we are called to do 1 thing. Matthew 18:28-30 says we are to go make disciples. We must talk about eternal life to others.
Fearing God = Respecting God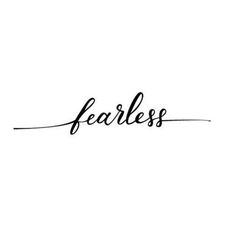 What do you do when your dreams are shattered? 2 options – "If I Don't, It Won't…" or "Do To Me What You Believe Is Necessary…" Both of these attitudes come from David in 2 different points in his life. In the first instance, David tries to take control, but things quickly turn bad. In the second instance, David gives control over to God. We need to trust in God and let Him handle what is best for us.
I need YOU to help me get to Heaven! Discouragement is powerful. We all face it at one point in our lives or another. The power of words, love, and prayer by you are ways you can help me get to Heaven.
Fear less when I fail! My failures are not FINAL. My family will ALWAYS find me. My future is for SURE. My father will never FAIL me.
I can not be bad enough in my badness to outdo God in His goodness!
These were just a small sampling of some of the powerful things I took note of during Horizons 2016. I want to thank our elders at South Green St. for making this opportunity possible for 22 of our youth, Allen, & myself. There was much spiritual growth and among friendships. I'm already looking forward to Horizons 2017!