Forgiveness is a wonderful thing! We all have sinned, "for all have sinned and fall short of the glory of God" (Romans 3:23). Knowing this reminds us we ALL need a Savior, "And she will bring forth a Son, and you shall call His name JESUS, for He will save His people from their sins" (Matthew 1:21).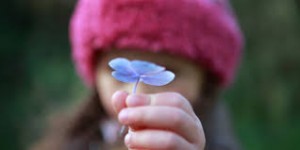 Forgiveness is needed because we are in need of being forgiven. Jesus died for our sins and we are forgiven for them so long as we are seeking righteousness, striving to follow Him, and desiring to know more about Him. God's forgiveness is full, perfect, and forever. We must turn way from sin and our sins will be remembered no more. Acts 3:19 says, "Repent therefore and be converted, that your sins may be blotted out so that times of refreshing may come from the presence of the Lord…"
Forgiveness can be obtained by: believing in Christ Jesus (John 8:24), repenting of sins (Luke 13:3 & Acts 8:22), confessing Christ as God's Son (Romans 10:9-10), being baptized for the remission of sins (Acts 2:38), and praying for forgiveness (James 5:16).
Forgiveness must be given to others! Stephen forgave those who stoned him in Acts 7:59-60, "And they stoned Stephen as he was calling on God and saying, "Lord Jesus, receive my spirit. Then he knelt down and cried out with a loud voice, Lord, do not charge them with this sin. And when he had said this he fell asleep."
Forgiveness allows for newness of life. We see forgiveness affords everyone the opportunity to begin with a new focus on Christ! Romans 6:22 says, "But now having been set free from sin, and having become slaves of God, you have your fruit to holiness, and the end, everlasting life." Let's focus on our freedom from sin, understand we are forgiven, and forgive those around us!