Students and adults who work for school districts ask this question a lot in the spring. I hear this question asked at least 5-6 times per week after we return from Spring Break. While we do not know how many days we have left on earth, we should be concerned with the time we have! Would our dedication to God's Kingdom increase if we knew how many sunsets we had?
Knowing our number of days, would we seek God's Will?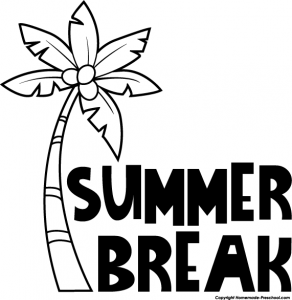 God's Will is that no man shall perish. 2 Peter 3:9 says, "The Lord is not slack concerning His promise, as some count slackness, but is long suffering toward you, not willing that any should perish but that all shall come to repentance." We have responsibility in carrying God's Word to the lost.
Knowing our number of days, would we find ways to expand the borders of God's Kingdom?
Would we seek ways to minister to others, get our priorities in order, and participate in the works of the church? Galatians 5:13 says, "For you brethren, have been called to liberty, only do not use liberty as an opportunity for the flesh, but through love serve one an- other."
Knowing our number of days, would we have a sense of urgency?
The world has convinced us complacency and routineness is pleasing to God. John 9:4 says, "I must work the works of Him who sent Me while it is day; the night is coming when no one can work." "Someday" we all will have a "last day."  How will you spend the time you have left?