We sometimes joke about "banker's hours," all the time off teachers have, and the easy day of "stay home moms." Of course, we all know the stress bankers withstand, the mandates teachers must implement with little assistance from stakeholders, and the exhaustion full-time moms endure everyday! We are quick to take jabs at these very important roles and other careers that seem "cushy." Spiritually speaking, we fail to realize being a Christian is seven days a week but we sometimes regulate our spiritual output to two days: Sunday & Wednesday!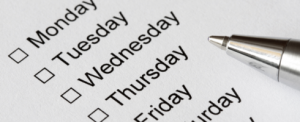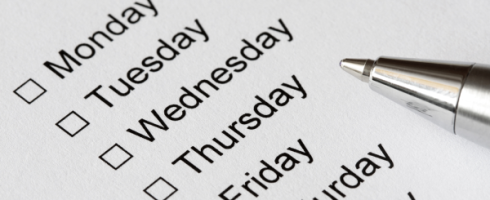 Christians are to study daily. "And the brethren immediately sent away Paul and Silas by night unto Berea: who coming thither went into the synagogue of the Jews. These were more noble than those in Thessalonica, in that they received the word with all readiness of mind, and searched the scriptures daily, whether these things were so." Acts 17:10-11.
Christians are to grow daily. "And beside this, giving all diligence, add to your faith virtue; and to virtue knowledge; and to knowledge temperance; and to temperance patience; and to patience godliness; and to godliness brotherly kindness charity." II Peter 1:5-7.
Christians are to work in the kingdom daily. "Therefore, my beloved brethren, be yet steadfast, unmovable, always abounding in the work of the Lord, for as much as ye know that your labor is not in vain in the Lord." I Corinthians 15:58
Exchanging fun loving comments with someone about their career path in life can be amusing. Refusing to commit our schedule to the Lord is no laughing matter. Are we working more than the 2 Day Work week?