As a lifelong fanatic of the Oklahoma Sooners, watching the historic debacle on April 2 (in the Final Four) was hard to stomach. However, some good did come of the heartbreaking loss.
In the postgame locker room, nobody wanted to talk. The huge throng of rep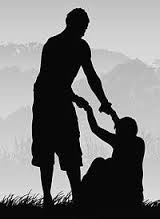 orters stood around with nothing to do. That is, until Buddy Hield started to talk. Once he opened up, everyone else in the room started talking too.
The media calls it "the Buddy effect." Even in one of the worst moments of his otherwise stellar career, he somehow lifted up everyone else around him.
Even in the most difficult of times and situations, let us seek to lift others up.
"Let us consider how to stir up one another to love and good works" (Heb. 10:24; cf. Gal. 6:1-2).