We all view ourselves in someway. I might view myself as loud, outgoing, a father, a teacher, a youth minister, and friendly (Most would totally agree with the loud part!). You may view yourself in some of those same terms or maybe something totally different. But it is important for us to know who we are. In order to get where we are going, we must know where we are and who we are.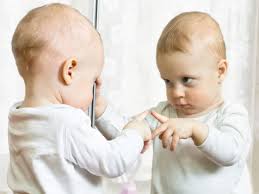 Saul of the New Testament was not a very good man. We see in Acts 7 & 8 the account of the stoning of Stephen in which Saul was present. We see that Saul approved of this action. Saul was ravaging the church and those that professed their love of Christ. Even after his conversion Paul states that he was a Pharisee and in Philippians 3 he states that he is of the people of Israel, of the tribe of Benjamin, and a Hebrew of Hebrews.
Saul recognized who he was. He was a believer in the Laws of Moses and didn't believe in the ways of Jesus Christ. But one of the most telling statements that he makes after his conversion about himself is found in his first letter to Timothy.
I Timothy 1:15 …Christ Jesus came into the world to save sinners, of whom I am chief.
It is vitally important for us to know that we have sin in our lives. Romans 3:23 states that we all have sinned. In order for us to get to Heaven, we must recognize the sin in our lives and the need for salvation. Isaiah 59:2 says that these sins have caused a separation between us and God. We must recognize that separation and obey God in order to gain our salvation.
It is only through God's love, mercy, and grace that we are able to obtain salvation. Our sins cause spiritual death, but God has offered us a free gift of eternal life in Christ Jesus (Romans. 6:23). But we must obey Him and His commands.