Jesus should be considered the greatest teacher ever to live. He taught on a wide variety of subjects throughout his life. He spent much of his time teaching the 12 apostles along with large and small crowds that gathered near him wherever that may have been. But Jesus is still teaching today through his written word. The question for us is, "Are we willing to listen to the teachings of Jesus?"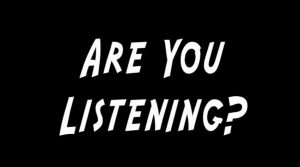 Jesus taught that we as Christians should let our light shine. Matthew 5:16 In the same way, let your light shine before others, so that they may see your good works and give glory to your Father who is in heaven. Jesus was teaching that we should be about serving and doing good works so that others around us can see God in us. Our good works should not be about us receiving praise from other men, but it rather God getting the glory and credit He is due. Have you let others see God through your good works?
Jesus also taught that all people should seek to follow Him first in their life. Matthew 6:33 But seek first the kingdom of God and his righteousness, and all these things will be added to you. God doesn't compete for second place in our lives. God must have first priority in our life. Jobs, money, school, sports, music, entertainment, and all the other things we clutter our life with should come after God. We need to prioritize God in our life. Have you made God a priority in your life by seeking Him first?
Jesus also taught that we must not only hear his words, but we must also act on his words. Matthew 7:21 "Not everyone who says to me, 'Lord, Lord,' will enter the kingdom of heaven, but the one who does the will of my Father who is in heaven. Being a Christian is a life of action. We must continually be serving, worshiping, praying, growing, seeking, and working for the Lord. Jesus calls his followers to action. Have you done as the Father has told you to do? Are you listening and learning from the greatest teacher ever?