For years, scientists have been fascinated by the amount of information that can be found at the molecular level. For example, it has been discovered that a single-celled organism contains the same amount of information as approximately one thousand volumes of the Encyclopedia Britannica. This is astounding and actually hard to comprehend.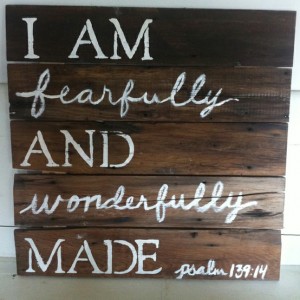 If one were to stumble across an encyclopedia while hiking through the woods, the only reasonable conclusion  to draw would be that the book had an intelligent cause. Similarly, when it comes to human beings with our intelligent brain capabilities, eyeball focusing and inversion abilities, and the complex makeup of the single cell, the only logical conclusion to draw is that humans are the effect of an intelligent cause.
As Norman Geisler has written, "If it is reasonable to believe that computers, cameras, and other sophisticated machinery need intelligent causes like humans to create them, why then do some people find it hard to understand the need for an intelligent cause of human existence?"
Design demands a designer. With the abundant evidence of design in the universe, it is clear that an all-powerful designer is responsible.
For you formed my inward parts; you knitted me together in my mother's womb. I praise you, for I am fearfully and wonderfully made. Wonderful are your works; my soul knows it very well. (Psalm 139:13-14)